Regular price
$39.95 USD
Sale price
$39.95 USD
Unit price
per
Sale
Sold out
 The X6 Kit is a 6-Piece Kit that includes:
- (2) Two Magnetic Thumb Covers
- (2) Two Magnetic Thumb-Stick Covers (4.5mm Added Height)
- (2) Two Sniper Extensions (4.5mm Added Height)
Available in 6 different colors!
Share
View full details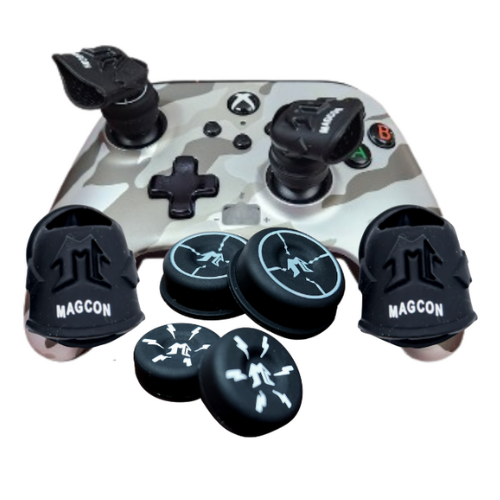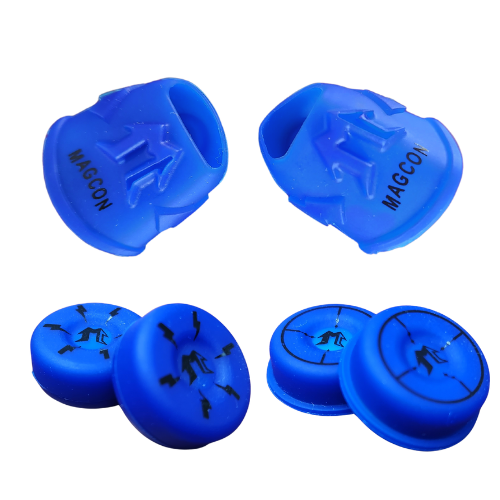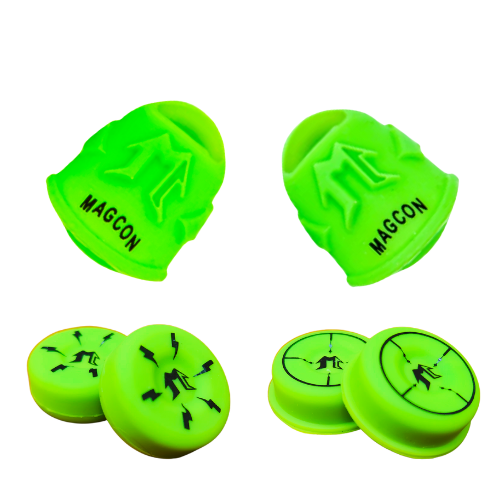 Changed my gaming experience
These have got to be the best thing I have bought in a while for my gaming set up. I bought this for a family member for their birthday and they ended up really enjoying them. The owner had a great way to come up with this as well. When the pandemic hit, he lost his job so he started playing games with his family. He ended up getting a bunch of blisters and wanted a solution. He came up with this and started selling them at Cons. At the con they were selling for $85 each for a small set we start to get to know each other and start talking and he slowly load it down to: if we bought two it was $45 each and if we bought three it was $40. I was with another family member at the time, who is not the person I got it for, and decided I would go get it for the other person in my family as a surprise gift. The family member really loved it and now uses it all the time. Since I asked, I got myself one I also use it all the time. The owner also asked us to write a review because it was extremely difficult to sell products like this online because you have to experience it for yourself. In summary, you should buy these because they improve your gaming, set up as well as connections with others. Get connected, start winning!
Amazing
All I can say it wow, this is a game changer, I love using these and they are incredible
5 star buy em
Met them at con, and holy crap, not only are they great but the product is AMAZING! I highly recommend for steady gamers!
Buy these
These have changed my whole gaming experience, as a sniper, i am grateful for the ease and comfort these attachments create. 5 stars, definitely recommend!
Love this
I'm so happy with this it helps with my hands and thumbs makes controls easier
Compatible With Any Controller
Utilize this MagCon Gaming | X6 Magconpro FPS Kit | Gamer Thumb | Universal Thumbstick Grips | Performance Thumbstick Covers set on any gaming controller for added height, increased accuracy, and to prevent your thumbs from slipping off the joy sticks.
Compatible With: Xbox, Playstation, Nintendo, PC, Wii, and most other gaming controllers!