Regular price
$64.95 USD
Sale price
$64.95 USD
Unit price
per
Sale
Sold out

 The X9 Kit is a 9-Piece Kit that includes:
- (2) Two Magnetic Thumb Covers
- (2) Two Magnetic Thumb-Stick Covers (4.5mm Added Height)
- (2) Two Sniper Extensions (4.5mm Added Height)
 -(2) Two Mini Snipers (4.5mm Domed added Height)
 -(1) One Destruction Pad
Available in 6 different colors!
Share
View full details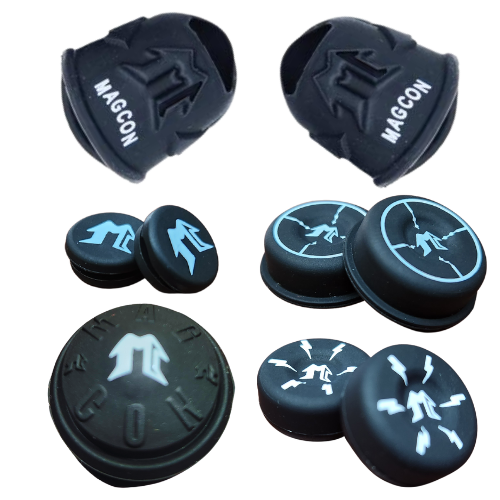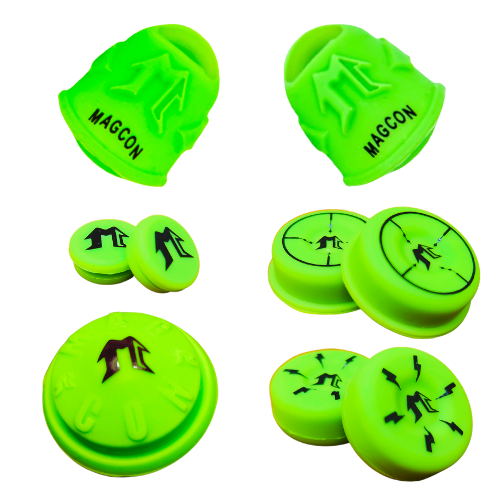 Sooo Goooood
Very great product. No more slipping!!!
Great Product!
Was blown away by the product! Great idea! Will for sure be using daily while gaming! Great quality, soft but very usable magnetic helper
Full kit
Bro lemme tell you these right here fire🥹🔥makes fps games super easy to play
AMAZING PRODUCT!
Met him at MoMo con and he gave us a great deal, very excited to use this product.
Amazing concept
Gives such a better control of the controller! Gives us a much better feel
Compatible With Any Controller
Utilize this MagCon Gaming | X9 MagConPro Ultimate Gamer Kit | Relieve Gamer Thumb | Universal Thumbstick Grips | Performance Stick Grips | D-Pad Fighting Stick set on any gaming controller for added height, increased accuracy, and to prevent your thumbs from slipping off the joy sticks.
Compatible With: Xbox, Playstation, Nintendo, PC, Wii, and most other gaming controllers!