Regular price
$64.95 USD
Sale price
$64.95 USD
Unit price
per
Sale
Sold out

 The X9 Kit is a 9-Piece Kit that includes:
- (2) Two Magnetic Thumb Covers
- (2) Two Magnetic Thumb-Stick Covers (4.5mm Added Height)
- (2) Two Sniper Extensions (4.5mm Added Height)
 -(2) Two Mini Snipers (4.5mm Domed added Height)
 -(1) One Destruction Pad
Available in 6 different colors!
Share
View full details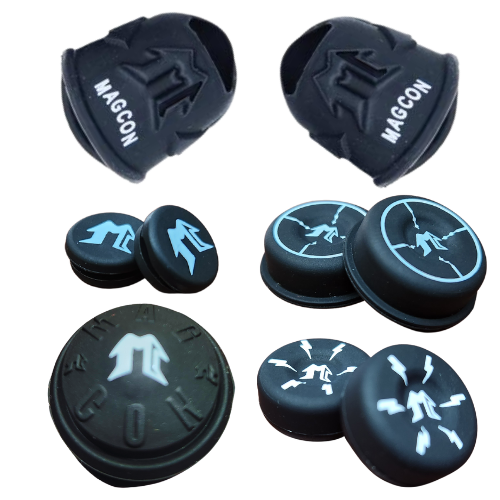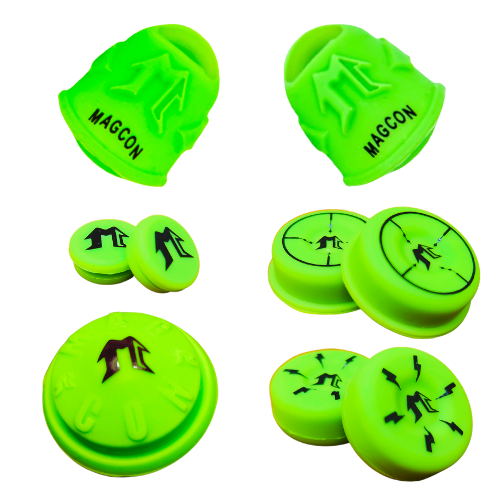 Hands on experience
The magnet is an amazing idea. The hands on is great and moving the thumbs to hit buttons does not accidentally hit other buttons. Amazing product
Best Thumbstick Grips I Have Ever Used
These are easily the best and most versatile thumbsticks I have ever used. It fits securely on every controller I've tried it with and the magnets for the extensions are impressive. I have to actively pull on them to get them off. Overall, I highly recommend these for anyone who plays games regularly.
great on steam deck
They work great for the joy sticks on the steam deck really help with my aim.
Best product for gaming! I love it
Compatible With Any Controller
Utilize this MagCon Gaming | X9 MagConPro Ultimate Gamer Kit | Relieve Gamer Thumb | Universal Thumbstick Grips | Performance Stick Grips | D-Pad Fighting Stick set on any gaming controller for added height, increased accuracy, and to prevent your thumbs from slipping off the joy sticks.
Compatible With: Xbox, Playstation, Nintendo, PC, Wii, and most other gaming controllers!