Regular price
$29.95 USD
Sale price
$29.95 USD
Unit price
per
Sale
Sold out
 This MagConPro's Thumb Covers Kit is a 4-Piece that includes:
- (2) Two Magnetic Thumb Covers
- (2) Two Magnetic Thumb-Stick Covers (4.5mm Added Height)
Dealing with gamer thumb? These kits can HELP and can help you get back to playing as long as you want even better!
Our patented magnetic technology allows the thumb covers to breakaway and reattach with ease, which allows you to relieve the pressure on your thumb, thus eliminating gamers thumb.
Share
View full details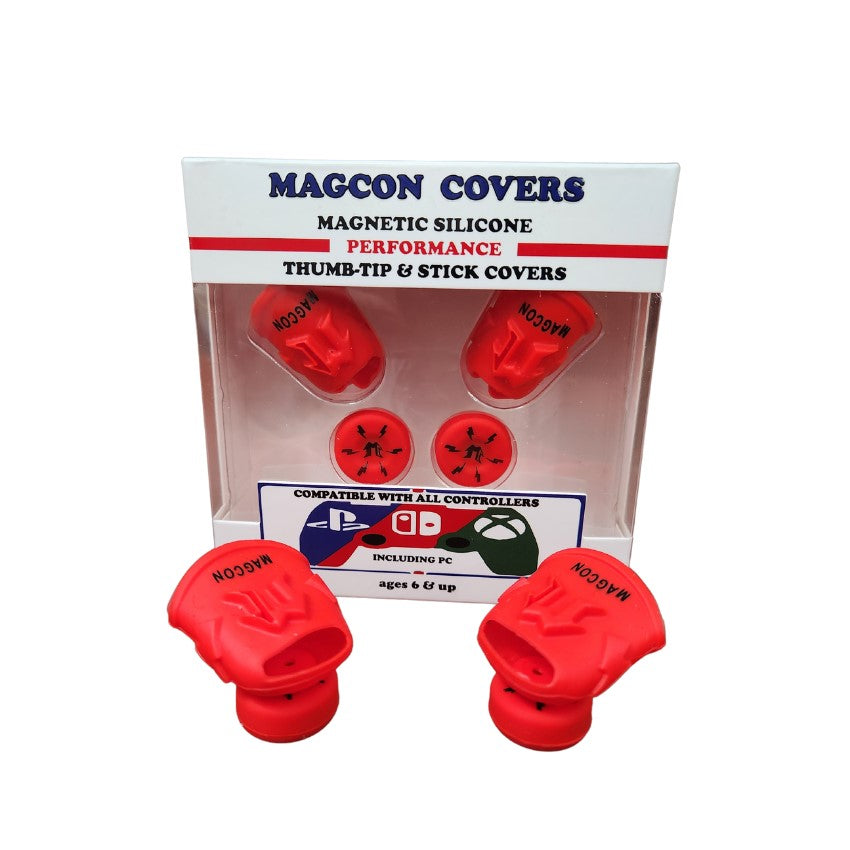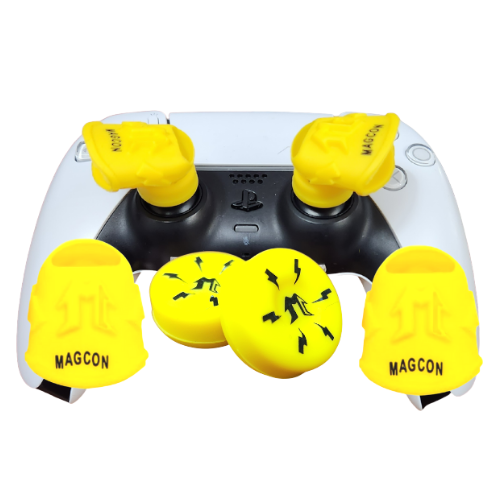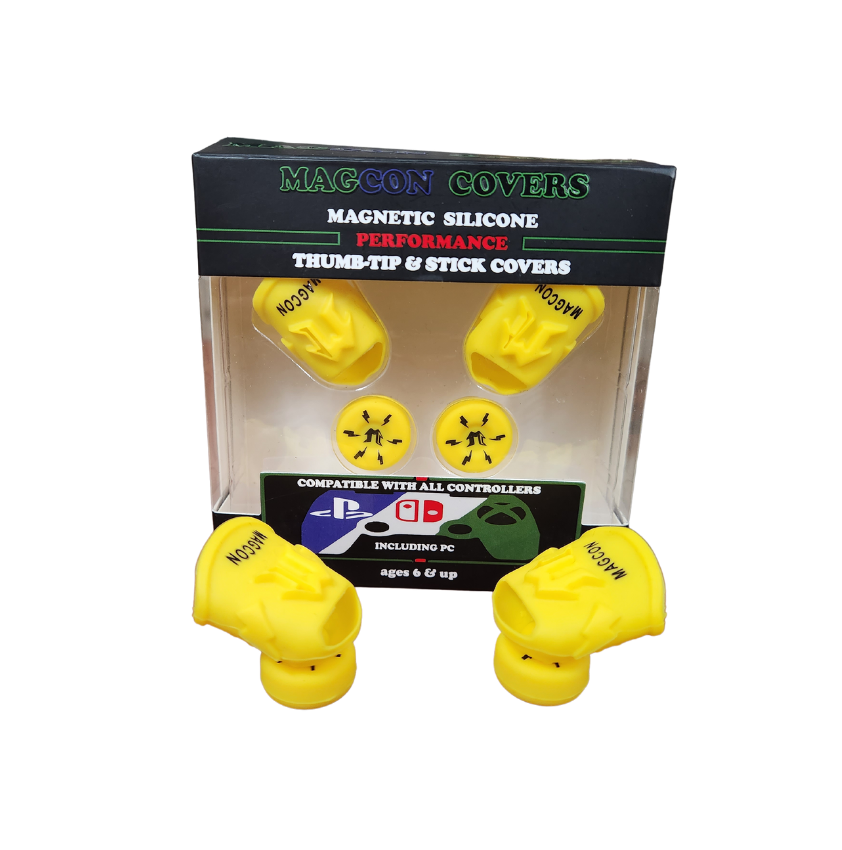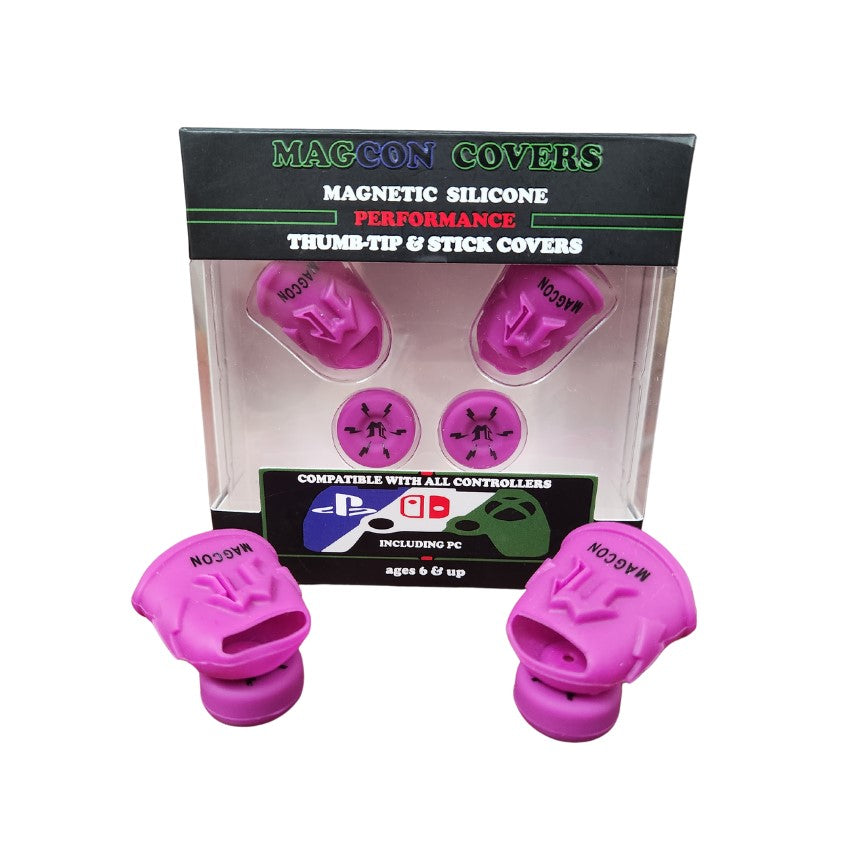 Awesome product!
Came across Magcon at Galaxy Con, they were all incredible people with awesome products!
Saw them at GalaxyCon instantly fell in love .
These are awesome . It's unlike anything I've felt gaming super comfortable
Best investment for gaming
If you are serious about upgrading you games in skill, I would say starting here is a must🤙🏽
A sight for sore thumbs
I primarily use an xbox controller to game, and for me, in order to push the left stick foreward, my thumb needs to push up and not lose grip on the cup of the grip of the stick. These lil things relieve /so/ much pressure and strain on my hands, i dont even need a death grip on the controller itself anymore, and the relief felt is, well I lack the skill to accurately describe it without understating. Listen, for 30 bucks just try them, if you don't like them, then gift them to a gamer friend or relative. I also feel like this is a huge leap in bringing accessability to folks in a way that is *so* convienient. Universal compatability is definately a huge factor for me as well, I can bring these over to a friend's house and play the same on the 'player 2' controller as I could at home. [I got the green set]
Love it!
As an artist, I have really bad wrist problems, and the extra height and grip helps me so much. I like that i can use as many or as little parts as needed (only one thumb grip when the other has to go back and forth), and, since I bought these at a con, the guy was SUPER nice!! 10/10, def recommend, esp if you deal with hand or wrist fatigue.
Compatible With Any Controller
Utilize this MagCon Gaming | X4 Performance Thumb Covers Kit | Gamer Thumb | Universal Thumbstick Grips | Performance Thumbstick Covers set on any gaming controller for added height, increased accuracy, and to prevent your thumbs from slipping off the joy sticks.
Compatible With: Xbox, Playstation, Nintendo, PC, Wii, and most other gaming controllers!