Regular price
$29.95 USD
Sale price
$29.95 USD
Unit price
per
Sale
Sold out
 This MagConPro's Thumb Covers Kit is a 4-Piece that includes:
- (2) Two Magnetic Thumb Covers
- (2) Two Magnetic Thumb-Stick Covers (4.5mm Added Height)
Dealing with gamer thumb? These kits can HELP and can help you get back to playing as long as you want even better!
Our patented magnetic technology allows the thumb covers to breakaway and reattach with ease, which allows you to relieve the pressure on your thumb, thus eliminating gamers thumb.
Share
View full details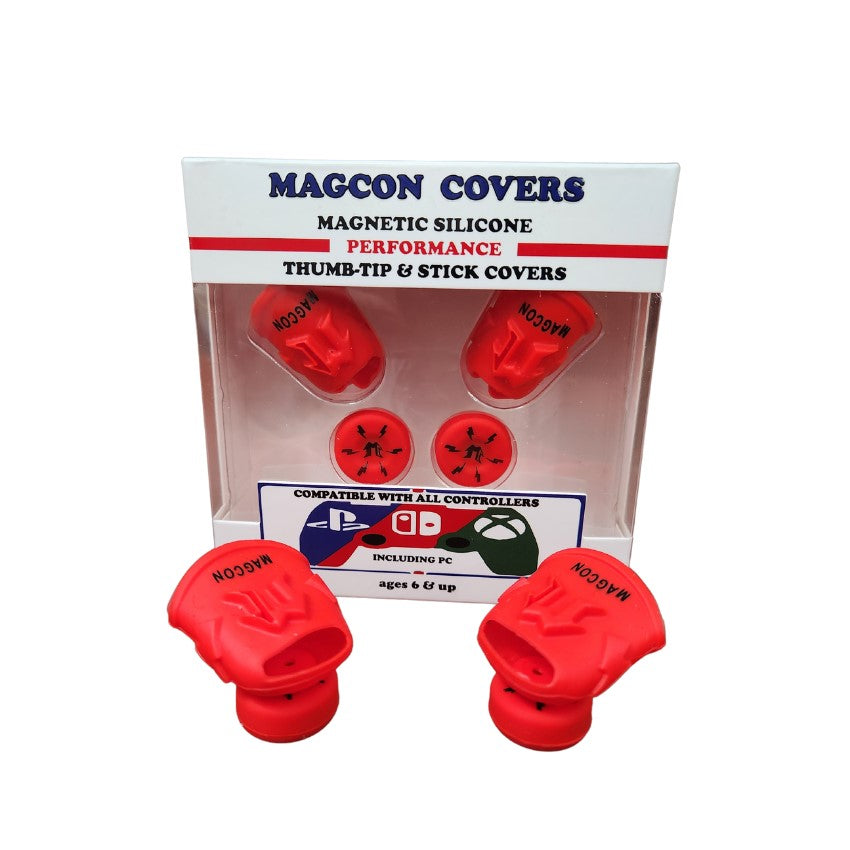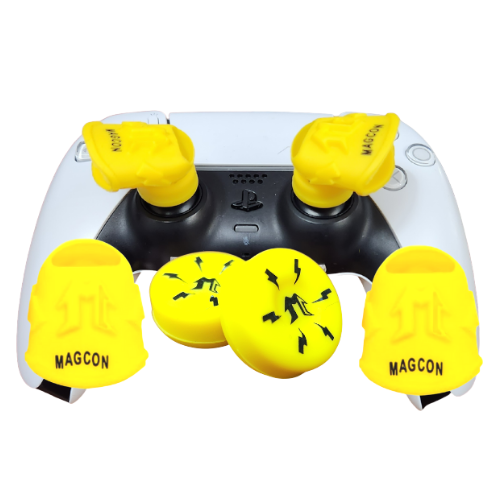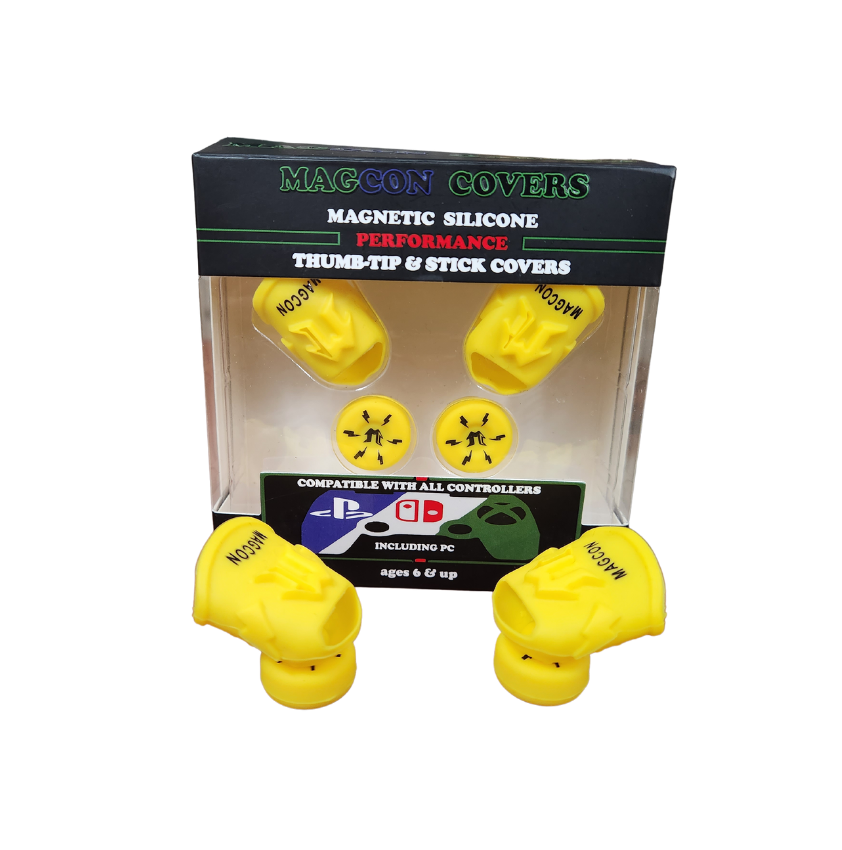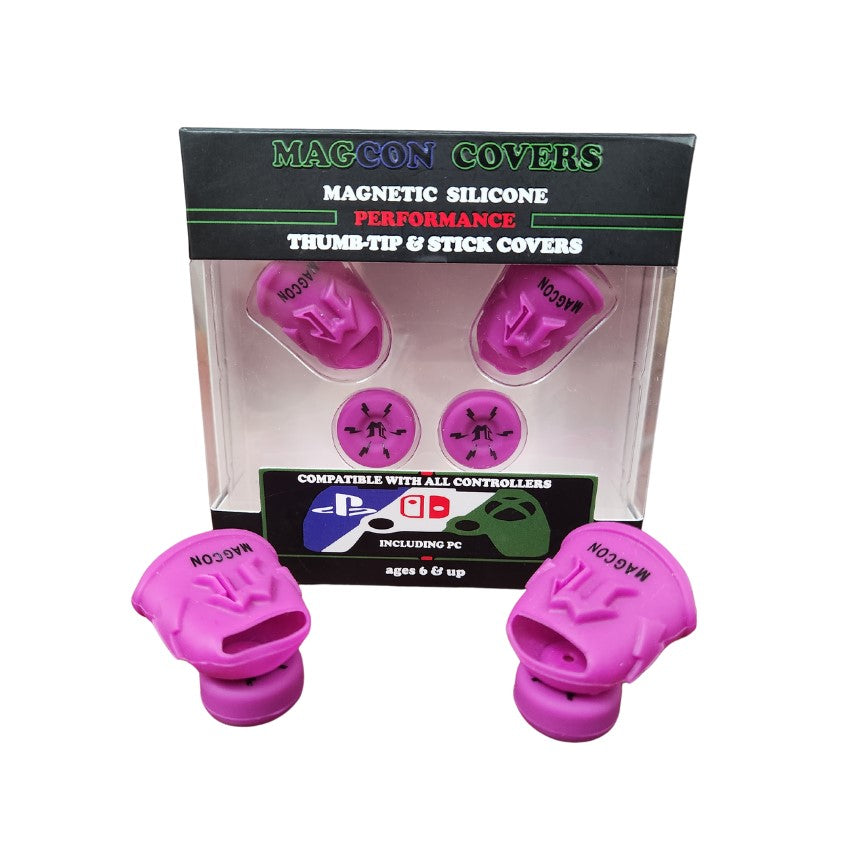 Super comfortable
The grips are really comfortable and deceptively light. I don't even notice them but they add extra precision, comfort and ward off fatigue. My thumbs can last for even longer! Digging the style too!
Awesome product
Really cool love that the prices magnetically stick together.
I'm glad to come across y'all and will enjoy playing with them!!!!
No more fatigue
I tried this kit out at comic con and they feel so solid for racing games and fighting games
Super cool product!
I met Jay at Steel City Con and I got a set! I got to try them out and they're super satisfying! definitely getting the other pieces in the future!
Compatible With Any Controller
Utilize this MagCon Gaming | X4 Performance Thumb Covers Kit | Gamer Thumb | Universal Thumbstick Grips | Performance Thumbstick Covers set on any gaming controller for added height, increased accuracy, and to prevent your thumbs from slipping off the joy sticks.
Compatible With: Xbox, Playstation, Nintendo, PC, Wii, and most other gaming controllers!